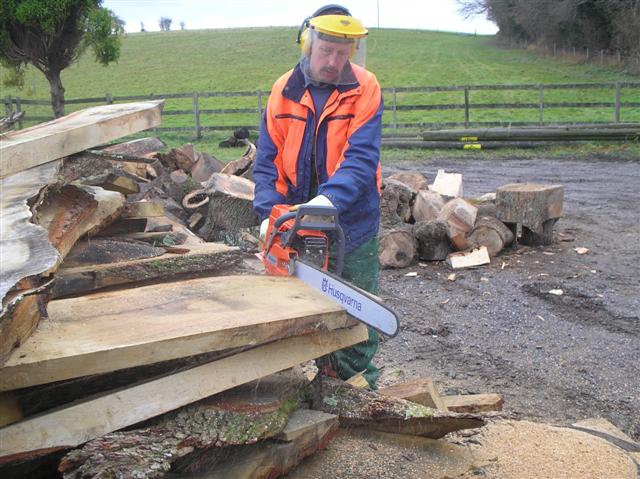 January brought a lot ...
... of good sales and new customers, including a real live House of Lords Bishop. I can exclusively reveal that contrary to a certain game they don't just move diagonally, so no need to check mate!
Throughly nice bloke actually, as are of course you all with cash in pockets. I had an email from a chap called Colin who was a regular in OAG's wood days. He described his dealings with the old man and his wildly inaccurate bathroom scales that he used to somehow work out a price. Of course this meant some people had great bargains but others were badly shortchanged.
Rob's New Year resolution ...
... was to give up doing anything for nothing. As I am the only person I have known to get anything out of him for nothing I correctly assumed it was targeted at me. Tragically I had to pay for the use of his Mini Digger and Concrete mixer to at last put a new concrete floor down in The Kiln and tidy up the hardstanding outside The Kiln and Quarry House. Many thanks to Chris and his brother Gerard for their much needed help.
Rob calls me Mr Scrooge as I don't like parting with money but I tell him I am Mr Careful in the same way as he is Mr Misunderstood rather than Mr Rudenorthernperson.
So suddenly, without any warning it was February. I have a big pile of Oak and Sweet Chestnut to collect from Surrey borders and the heavy snowfalls remind us that still a bit of winter to go but come and see us anyway.
regards,
Paul GOULDEN.