As usual Customers new ...
... and old came along to liberate the good stuff and fill the coffers. It's worth repeating that wood workers are a diverse bunch united in a love of timber. I quite like having a couple at once as they always get on.
I wouldn't normally run a Punter of the Month Comp but a chap called Alistair chose a day for his first visit where an Ash tree had fallen overnight blocking the entrance to the woods. Instead of slowing down my efforts to clear it he said: " I have a chainsaw on board - I'll help!"
After clearing the tree ...
... he had a good ol' delve as everyone does but not only did he work out the costs accurately for me he shared the pricing of several of my competitors - yes of course I'm cheaper! He also took a very good set of pictures which he posted on his site and other social media sites .
If you do click on the link to his site you'll have to scroll down to his article on his visit to me. The longer after I post this the further you will have to go but the pics are worth it.
I'll finish this edition as I started talking about ...
... Spalted Beech. This lot even better than Rob's and found at Mark's yard in Andover Down under a pile of other stuff. The longer you dare to leave a log in the round before it rots away the more spectacular the Spalting - you won't get better than this so come and get it quick!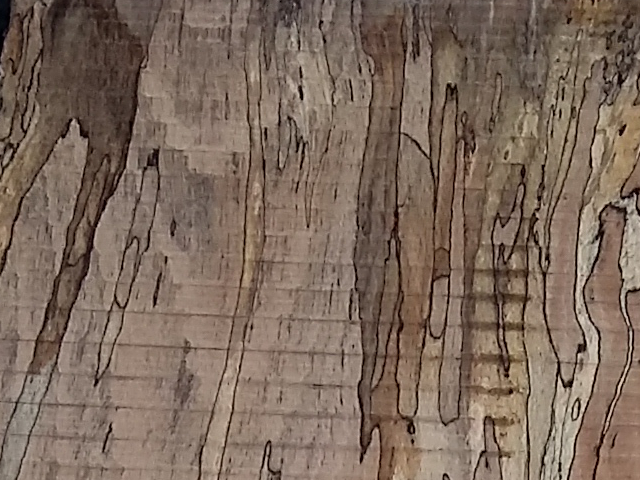 I think this could be fairly described as quite interesting!
Next time, I'll be talking about our new tea room in the woods and also Steve's new state of the art drying Kilns at Helmdon Sawmill.
Until then, get yer arse over and buy some wood to motivate me to get more in !
Regards,

Paul GOULDEN