Early 2017
It was good to get Christmas done and ...
... dusted and another year started. It's not just the short gloomy days, I had a Jehovan's Witness Advent Calendar but every door I opened someone told me to fuck off.
Tuesday Dave completed two years service. He also got the gift of a patch of land in Jockland which gives him the title of a Laird. We'll see if that's how he is addressed by all but if I listed all the little changes and improvements he has made you'd be impressed ... but not as much as the quality of our conversations:
Knock knock says Dave ...
... Who's there? I respond. Nicholas, says Dave ... you get the idea. After establishing that Nicholas who is in fact Nicholas girls shouldn't climb trees a further debate ensued. With Dave's Army and Health and Safety and my Police and Child Protection backgrounds we decided the following:
Knickerless girls should be encouraged ...
... to climb trees providing a) They are over 18 b) They have correct safety harnesses and finally c) Me and Dave stand underneath supervising.
Back to Timber ...
... we enjoyed planking another Erwin gem which appeared in the woods a while back. It was the always popular Apple. Obviously the bigger the better but not only is it rare to get one with a bit of girth as my wife tells me - the older the tree, the more chance of rot.
This one also had a couple of nails in .. why do these bastards hammer nails into trees? It also has a little spalt and a couple of holes but it will be snapped up pretty quickly.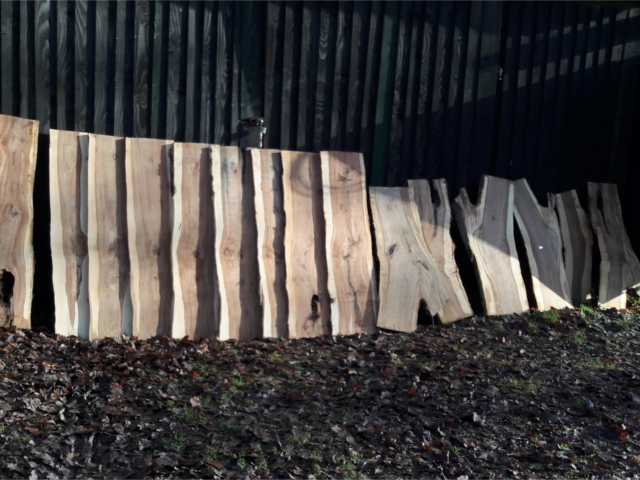 The eight slightly longer boards - about 54 inches are cut at 1" the others 2"