Walnut Walnut Walnut ...
... having got your attention here's where we are at with the most popular wood I have. Nearly everyone who comes can't resist a plank or two and it's hard to find!
Some years we pick up two or three good ones but not last year which left me seeking out the Walnut king Andy who scours the UK for it and finds the best available.
Andy tends to build up a pile ...
... of Walnut logs at Helmdon Sawmill and saw all of them in a day. Some are weird and wonderful shapes and need jet washing. Some have faults and shakes like all timber but all of Andy's logs have great colour and figure, he won't buy dull ones.
He specifically needs perfect quartersawn top grade stuff for his guitar set business which leaves the rest for me to hoover up eagerly. We've been dealing with each other over 15 years now and it's fair to say he looks after me well.
I bought the 5 interesting logs ...
... pictured below - the strong smell of freshly sawn Walnut lingered in my senses as I went home with an empty wallet & a big smile that should pass to you when you buy it when it's dry.
Like all timber it isn't perfect with the odd shake ... the log on the left has a bit of a hole through quite a few planks probably from a branch that was developed into a home for a winged creature but those sort of defects are no problem to the resin craftsmen.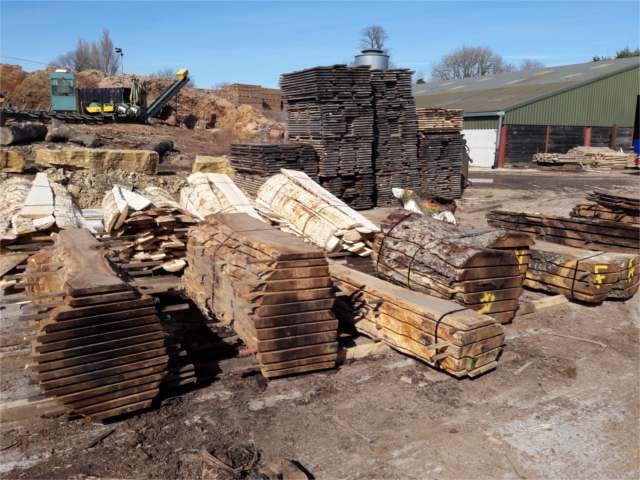 There's another even more impressive quartersawn one just out of sight - this is the most Walnut I have acquired at one time!