Another way to get stock is have a friend like ...
... Erwin who never fails to bring me something good. I got a message from his lovely wife Anna that I had had a visit from the timber fairy and next time I got to the woods I saw the beauties below neatly stacked.
This muddy time of the year I can barely get in and out of the woods and struggle to move loads with Doris the 2 wheel drive little tractor. Erwin's timber transporter gets in and out without causing a mess and he takes time to put them in the best place for me to handle - in the case of the big right hand Oak I need to Alaskan mill it to fit on my saw.
We all know people we have to chase for payment ...
... it's the opposite with Erwin I struggle to get him to take money. 3 weeks after this delivery I messaged him that I have to pay him so that he'll go and find me something else lush - I already have was his reply !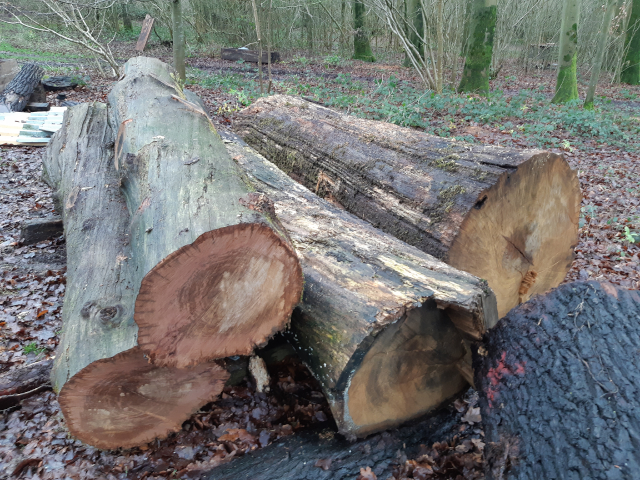 Though the ends of the left handers look reddish they are actually a lovely brown Oak with great markings ... they won't hang around when seasoned.
An old woman walked into a dentist's office ...
... took off all her clothes, and spread her legs. The dentist said, "I think you have the wrong room." "You put in my husband's teeth last week," she replied. "Now you have to remove them."
In other sad news I lost my job as an interrogator ... I didn't like to ask why!