As I get older I find I use only ...
... three shops. The Opticians, the Chemist and of course Greggs the bakers. Indeed my life is now all Specs, Drugs and Sausage rolls.
Many years ago a man who I shall ...
... call asshole (Could have been a women but let's face it it was probably a bloke) hammered a big nail into the middle of this tree. I expect it was some sort of notice, hopefully a suicide note.
Anyway, yesterday I found his work with my new hardened ripper blade (it's less hard now)! Nails and metal in wood are fairly common particularly if it comes from a garden though we generally give those a miss, unless it's a Walnut when it's worth the agg.
With Oak it leaves blue marks which ...
... will reduce it's appeal for most people but I expect someone will take it off my hands or I'll end up chopping it up for Smoking Wood in a couple of years time.
We have also cut a bit of quite lovely metal, shake and worm free Oak that will deffo appeal to you. Also, cut and stacked for end of next year Cherry, Yew, Sycamore, Elm and Plane to name a few.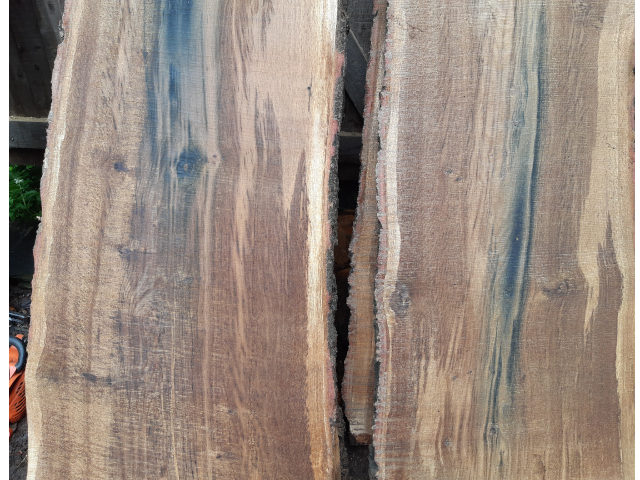 I expect it will appeal to someone - especially if the price is right !