An old man ...
... lay dying in his bed. His devoted wife of 58 years was downstairs baking. The aroma of his favourite cakes waft up the stairs and he knows he must taste them one last time.
With enormous effort he slowly hauls himself out of bed and inch by inch makes his way to the stairs. He staggers step by trembling step down to the kitchen.
Seeing them invitingly ...
... cooling on the side he puts out a shakey, wrinkley old hand and grasps one. Get your hands off that the wife orders slapping his hand away, they are for the funeral !
This was the same old boy who went to the doctors a few months before with his wife. We need to do some tests said the doc.. I need a sample of your Urine, Semen and Faecies.
Waattt did he say ? ...
... the deaf old coot asks his wife. He said he wants a pair of your dirty pants, she grimly replied.
The timber fairy aka ...
... Erwin delivered a load in the summer. I never know he's coming I just turn up and instead of being robbed and finding things missing you notice a neat stack of assorted logs. It's very exciting, better than Christmas for me as frankly apart from a West Brom shirt when I was 9 everything else has been dull.
A quick glimpse showed some Oak, Elm and one log of Cherry that looked interesting and in fact turned out to be the most fantastic bit of Cherry I've had in 20 plus years as below.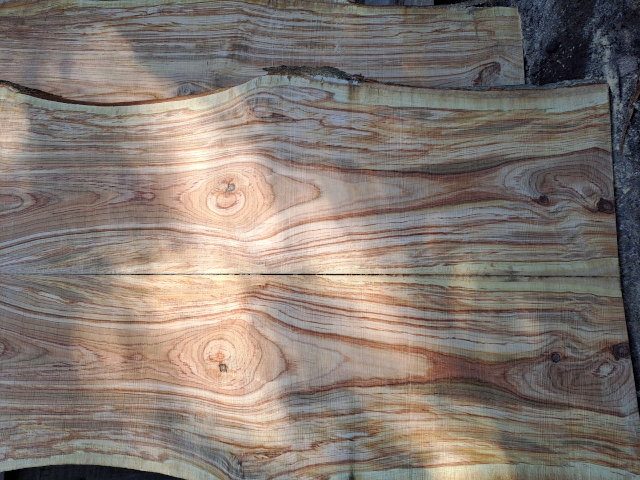 It really is as good as it looks if not better and talking of better you'd better get down and buy a matched pair or two before everyone else does !